Our strength is purity
Essential oils are derived from various parts of a plant by different methods. They have multiple uses like aromatherapy, physical, mental, emotional and spiritual well-being, healing etc. But Oils will only do their job correctly if they're PURE oils.
Rhea Singh

These oils are magic for your skin. Everyone asks me how my skin glows so much. And this for someone whose face would always be covered in breakouts.

Suniti Bisht

Beautiful, soothing fragrance. Just a few drops on the face and skin feels rejuvenated and well moisturised. Feels pure. Loving it!

Prachi Jetley

This mix is very light and non greasy in the skin. I use it twice a day and have stopped using any kind of creams at all. Highly recommended!
Essential Oils

Essence of a plant bottled in the Himalayas for you.

View products

Exquisite Blends

Blends created with ancient recipes to serve your needs and fulfil your heart.

View products

Magical Mists

Pure plant water, distilled and bottled with the purity of mountain freshness.

View products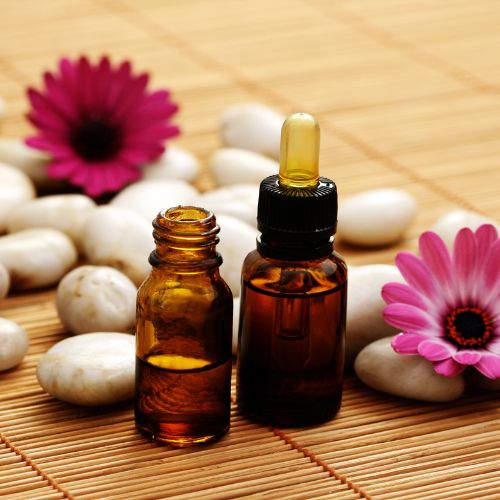 About us
We provide our customers pure oils, blends & mists made with love. Only when oil is pure thou shalt know of its power. Find below some of our exquisite featured collections.
Regular price

From Rs. 590.00

Regular price

Sale price

From Rs. 590.00

Unit price

per

Regular price

From Rs. 472.00

Regular price

Sale price

From Rs. 472.00

Unit price

per

Regular price

From Rs. 708.00

Regular price

Sale price

From Rs. 708.00

Unit price

per
Shop by concern
We also have exclusive collections for concerns. Check our menu tab by the name Areas of Concern & click on those pertaining to you.
We have a range of products to take care of your concerns & requirements, from Healing to Skin, Hair, Wellness, Pet Care & more.
You can also connect with us over WhatsApp to get more details & recommendations.
Egypt

The Egyptians, perhaps the ancient civilization which we know to have
utilized essential oils most widely, used them for cosmetics, spiritual
relaxation, embalming, and even mummification of their dead. Cleopatra, world renowned then and now for her unparalleled beauty, attributed her allure to the use of Egyptian essential oils in her skincare routine.

China

The use of aromatic oils was first recorded in China between 2697-2597 B.C.E during the reign of Huang Ti, the legendary Yellow Emperor. His famous book "The Yellow Emperor's Book of Internal Medicine" contains uses for several aromatics and is still considered a useful classic by practitioners of
eastern medicine today.

India

Traditional Indian medicine called "Ayur Veda" has a 3000 year history of incorporating essential oils into their healing potions. Vedic literature lists over 700 substances including cinnamon, ginger, myrrh and sandalwood as effective for healing.